A special cream by sweet aroma and pleasant taste, the Cream of dark chocolate chestnuts is suitable for breakfast and a snack on bread or biscuits. For children it is an excellent alternative to hazelnut cream, excellent to preparing tasty desserts and appetizing snacks.
The craftsmanship, which does not include the use of dyes and preservatives, allows to preserve characteristics of chestnuts that are processed in fire and peeled manually.
GLUTEN FREE / WITHOUT PALM OIL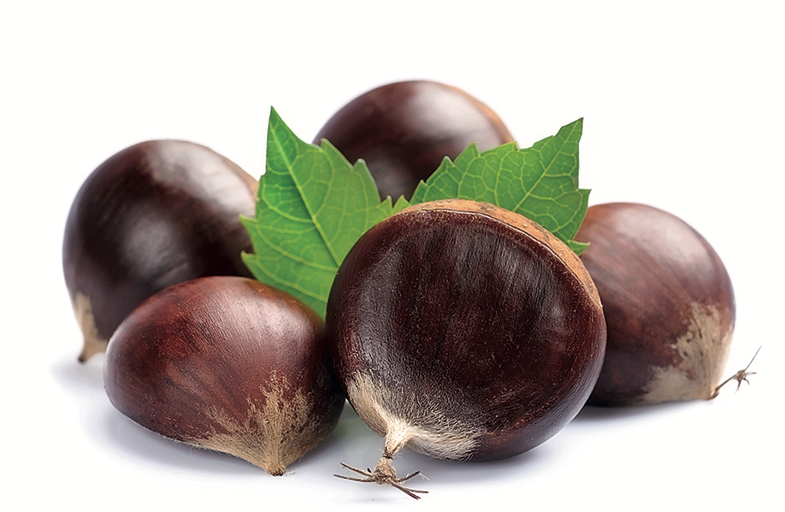 Ingredients: Chestnuts, Sugar, Surrogate of dark chocolate (sugar, partially hydrogenated vegetable fats (palm kernel, coconut), cocoa with 10-12 cocoa butter, lecithin emulsifier (soy), flavorings); Natural Pectin.
The cream is obtained from the processing of the chestnut, a typical autumn product, however its production takes place in winter, since the semi-finished product (roasted chestnuts) is made, which makes the cream even sweeter and tastier.
AVAILABLE FORMATS: 240 G / 40 G