With a sweet taste and soft consistency, the Pears and nuts Organic jam is particularly suitable for maturing cheeses.
It is obtained from craftsmanship without the use of dyes and preservatives and it preserves the characteristics of fruit: pears are cleaned and handmade
before joining carefully nourished and chopped nuts.
FRESH FRUIT / 70% OF FRUIT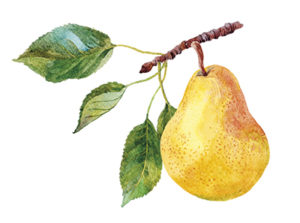 Ingredients: Organic pears, Organic Brown Sugar, Organic Walnut, Natural
Pectin.
In respect of seasonal fresh fruit used, this jam is made in autumn.
AVAILABLE FORMATS: 240 g / 40 g